Welcome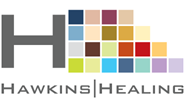 Clinical approaches in a relaxing environment.
Thank you for visiting! Hawkins Healing is owned and operated by Deanna Hawkins, LMT and is located in Fridley, MN. I am a licensed massage therapist in the city of Fridley, and a member of the American Massage Therapy Association.
Regardless of your age, injury or ailment, you will find comfort in the excellent massage and rehabilitation services offered at Hawkins Healing. My goal at Hawkins Healing has always been to assist people dealing with muscular pain or physical injury through effective massage treatments. These treatments are individualized using a variety of techniques specifically designed to enhance optimal results. I hold myself to a high standard of ethics and professionalism, and value the importance of continuing education.
I am proud to have helped so many people recover from sports injuries, accidents, chronic pain and more, and I look forward to helping you get the most out of your massages. With years of experience, I pride myself on working hard to make Hawkins Healing the place to rely on for all your massage therapy needs.